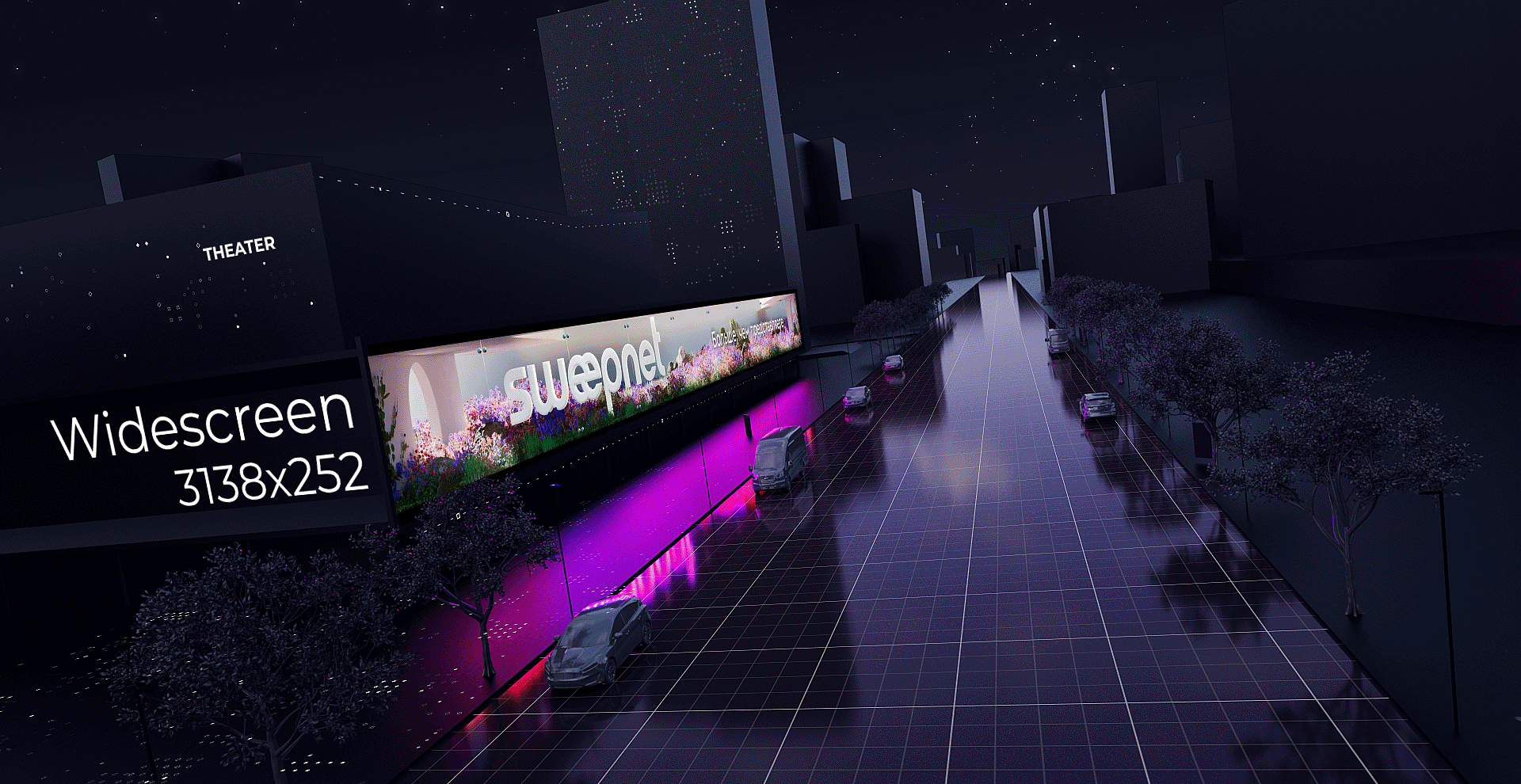 2023
SWEEPNET. Media facades reel
Task
Our objective was to create an universal image video content for Sweepnet's outdoor media facades. We were entrusted with the task of developing videos that could engage and hold the attention of diverse audiences across a wide range of screens.
The main challenge was that the screens were completely different: different in terms of dimensions, formats, display's quality and sizes. We had to create videos that could perform equally well on all screens — from narrow vertical to wide horizontal ones.
Solution
Drawing inspiration from Sweepnet's slogan — "More than you imagine" — we embarked on a creative journey to unlock the full potential of its message. We created a series of videos metaphorically reflecting this slogan — bright, dynamic, and eye-catching.
Vibrant bursts of color transformed into blossoming fields, fiery sparks gave rise to majestic phoenixes, and a cascade of festive elements created an explosive New Year's spectacle. And all of this was harmoniously integrated with Sweepnet branding. This project marked a new chapter for our studio, as we introduce a new service that our studio offers — creation videos for outdoor media facades.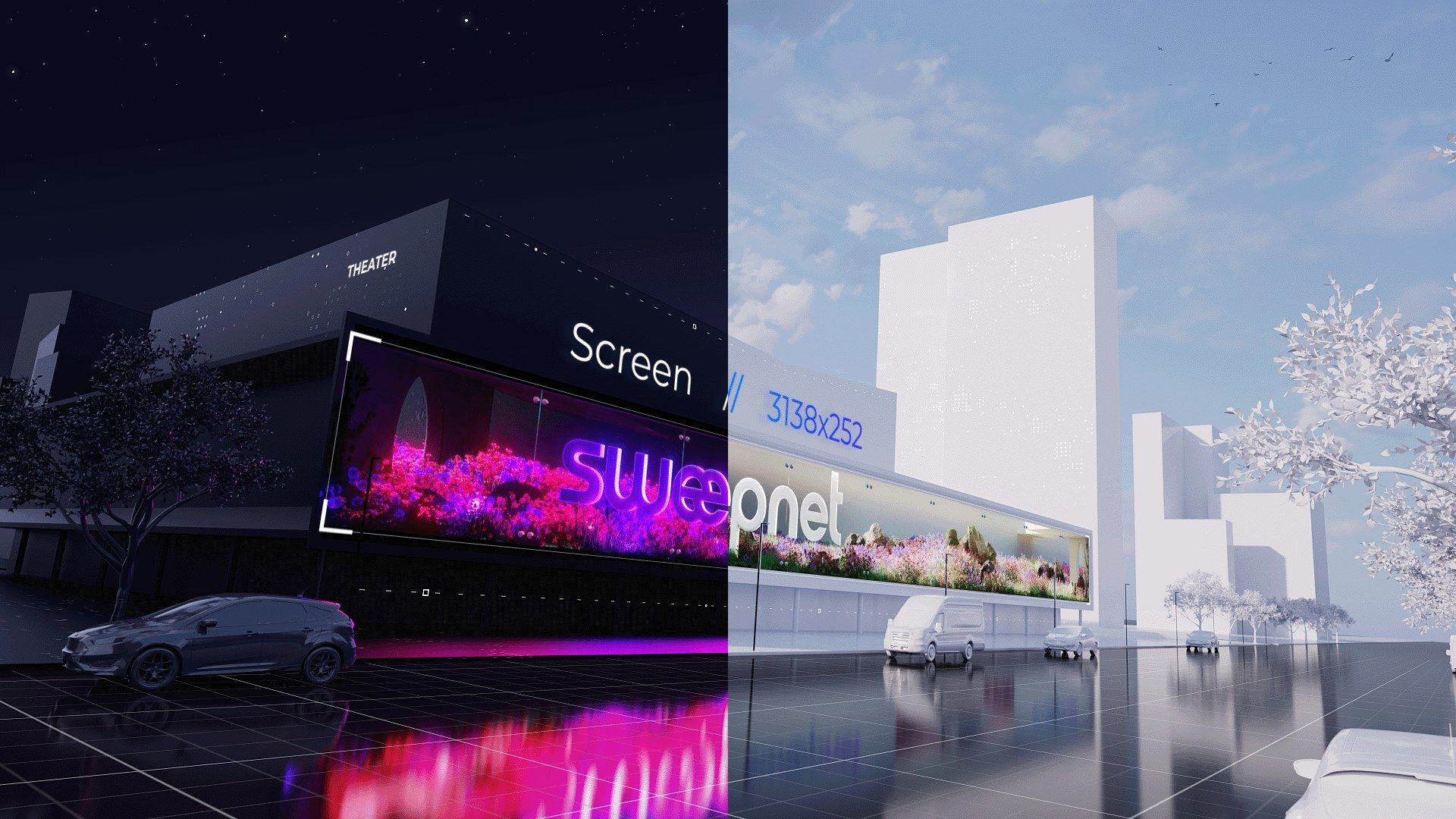 24/7
Moreover, we encountered one more challenge: ensuring that our creative visuals made a powerful impact both during the day and at night. As outdoor media facades operate 24/7, it was imperative that our videos retained their brilliance and allure under varying lighting conditions.
Pre-production
During the pre-production stage, we anticipated the need for adaptation to different formats right from the outset. Our team crafted storyboards, taking into account the variations in screen dimensions and aspect ratios.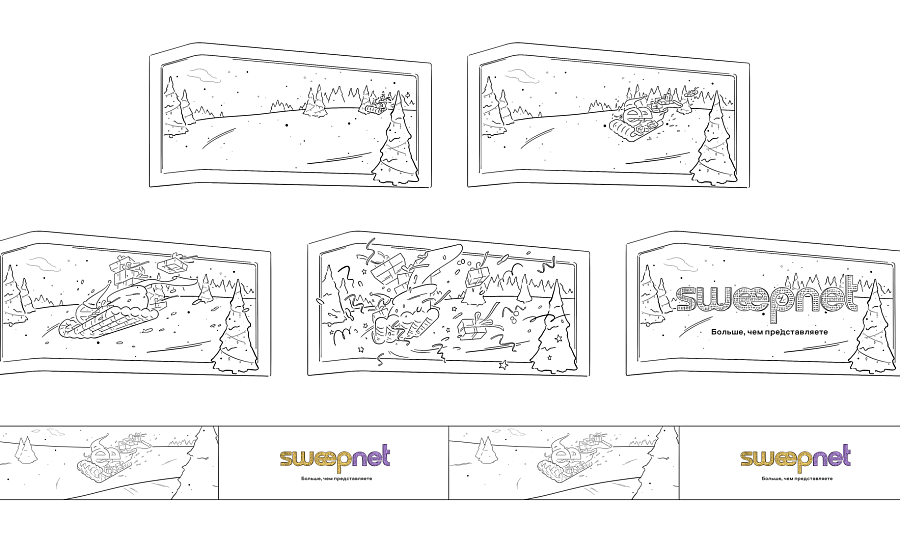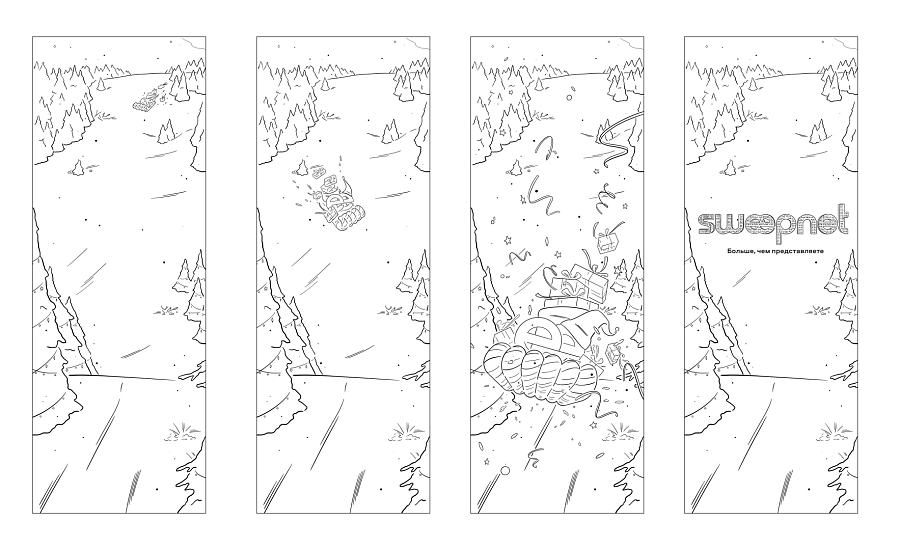 Creative focus
During the first half of 2023, our creative focus revolved around the four elements: fire, water, earth, and air. Drawing inspiration from these primal forces, we developed four video projects that embodied the essence of each element and its energy.
Команда
Producer:
Kirill Dmitriev
Creative Director:
Anna Abotina
Art-director:
Alexandr Lukashkin
Account Manager:
Ivan Dutov
Project Managers:
Natalya Znamenskaya, Timur Ibragimov
Concept designers:
Alexander Lukashkin, Igor Kozitsyn, Ivan Bezrukov, Igor Maksimov, Roman Makarov
CG-generalists:
Maxim Solovyov, Vladimir Lukoyanov, Vladimir Bogomolov, Ivan Sokolov, Ruslan Popov, Jan Valkov, Lev Kolbaya, Nikolay Sosna, Roman Makarov
Storyboard Artist:
Alisa Korolyova
Music and sound design:
Ivan Nikandrov
Videographer:
Sergey Chuev
Administrator:
Andrej Petrov